Safe by design
The choice of 316L a-magnetic stainless steel results in solidity, flexibility, and an excellent resistance to corrosion.
There is no welding: The strands are crimped together at the top of the filter. No report of fracture in normal use.
The ALN Filter has a conical form. The 6 anchoring legs are short, the 3 long legs for centring have a concave shape. This results in a low risk of harmful cava penetration and in low thrombogenicity. Strut lengths are unequal, avoiding any possibility of intertwining. No faulty deployment has ever been reported.
The ALN Filter is approved for Vena Cava up to 32 mm in diameter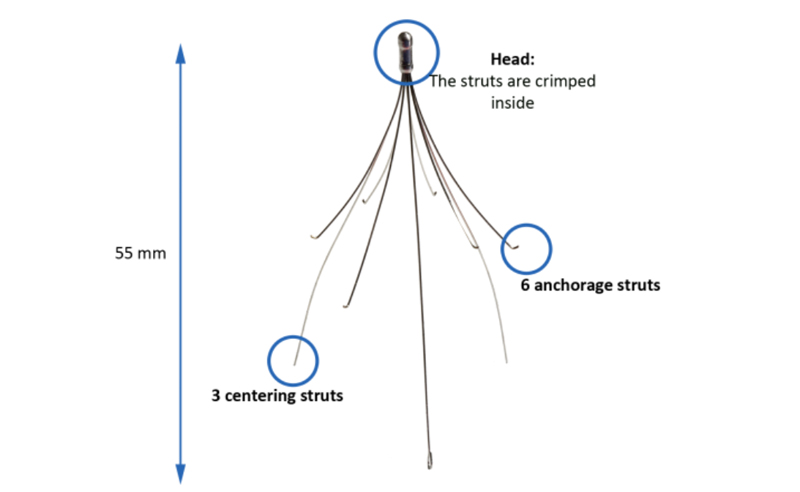 The Filter is preloaded in a transparent cartridge conserving its final shape; the insertion process through a flexible 7F sheath is very easy.
The ALN Filter exists in 2 versions: with or without Hook. The ALN Filter with Hook can be retrieved either with a snare or using the dedicated ALN pincer.
4 approaches are proposed: femoral, jugular, brachial, and popliteal. The sterile Kit includes all items needed for the procedure (needle, J wire,7 F sheath, introducer, Filter).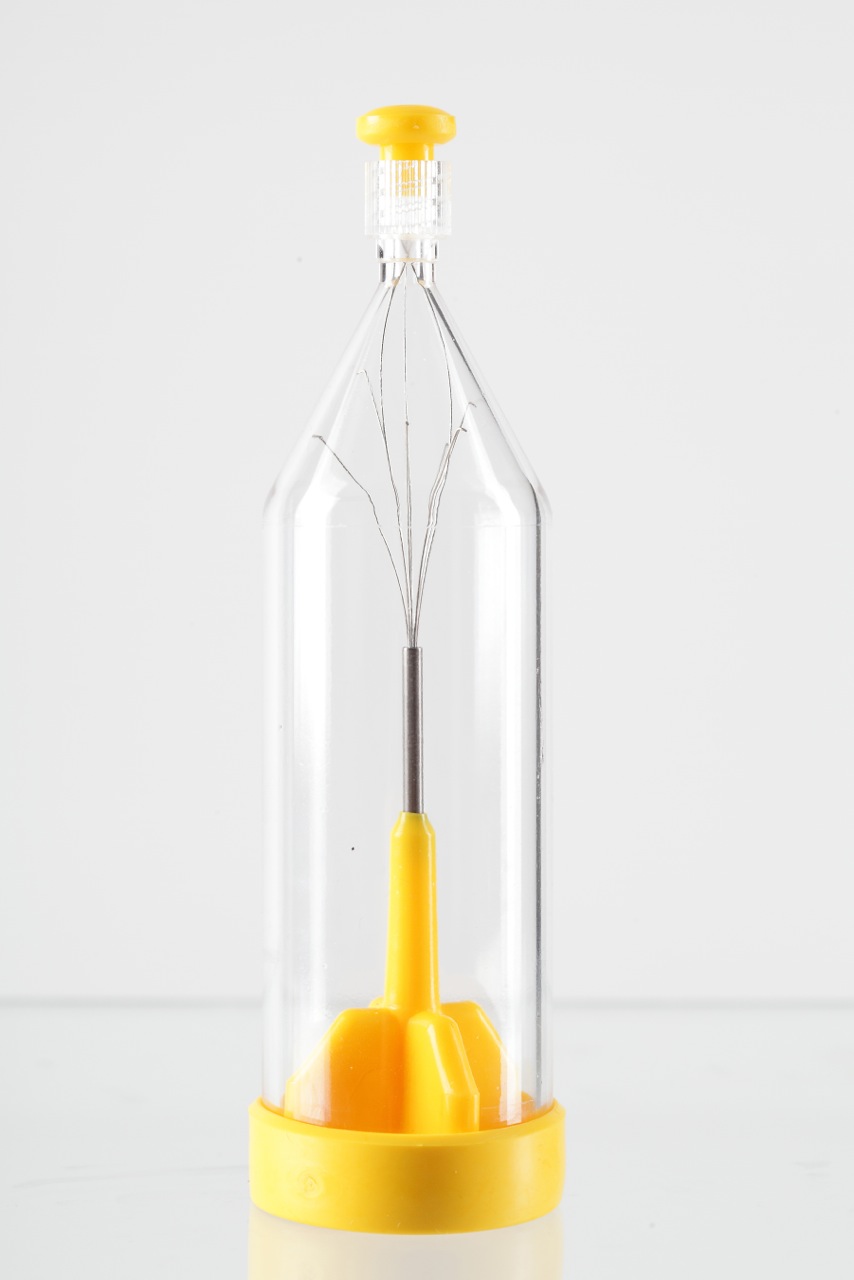 The ALN filter is truly "optional"
Studies show that the high retrieval success rate (over 95%) does not go down after long dwelling times (more than one year).
More than 7000 successful retrievals have been performed since 1999, up to a record of 12 years after insertion.
The retrieval is performed by jugular approach through a 9 French sheath.
Experienced users praise the efficiency and versatility of the ALN retrieval pincer, with a distal angle remotely adjustable.