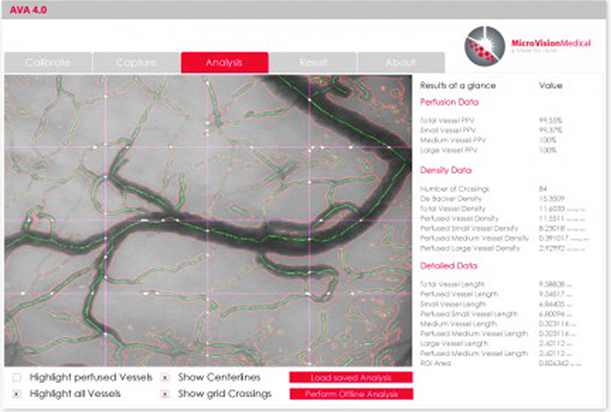 The reference in Microcirculation Imaging
The Microscan is a handheld video microscope with LED illumination. Thanks to its Sidestream Dark Field technology, medical and research teams can visualize in real time the microcirculation of red blood cells. On patients, the disposable lens covering the camera tip is generally positioned inside the mouth on the gingival mucosa.
More than 15 years of medical research and dozens of publications using Microscan have led to conclude that Microcirculation recording at the bed side is a valuable tool for the monitoring of patients during Septic Shock.
This Medical Device is listed on the Australian Register of Therapeutic Goods.
The new USB3 MICROSCAN with SDF + technology
The main innovations of SDF+ are a new form of illumination management and optical resolution enhancement. 1 pixel records an area of 0.56 microM2 !
This superior image quality results in more accurate analysis results.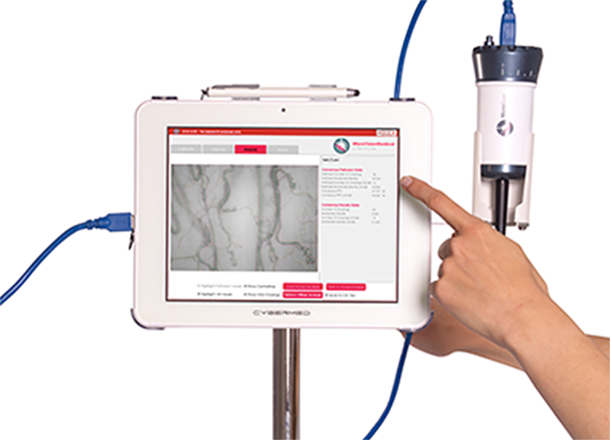 AVA 5 SOFTWARE makes MICROCIRCULATION Recording a quick and easy to use procedure
The new AVA 5 analysis Software revolutionises microcirculation monitoring at the bed side. A complete measurement takes less than 5 minutes! This includes the time for an operator to capture images at three sites and the fully automatic analysis.